MUTUAL AIR
Mutual Air is A network of BELLS that reflect the composition of OUR AIR.
THIRTY CHIMES WILL WORK TOGETHER IN OAKLAND FOR SIX MONTHS TO DISPLAY THE DISPARITIES IN AIR QUALITY ACROSS THE CITY.
MUTUAL AIR launches ON SEPTEMBER 30th, 2018 at the Oakland Museum of California, 4-6pm
---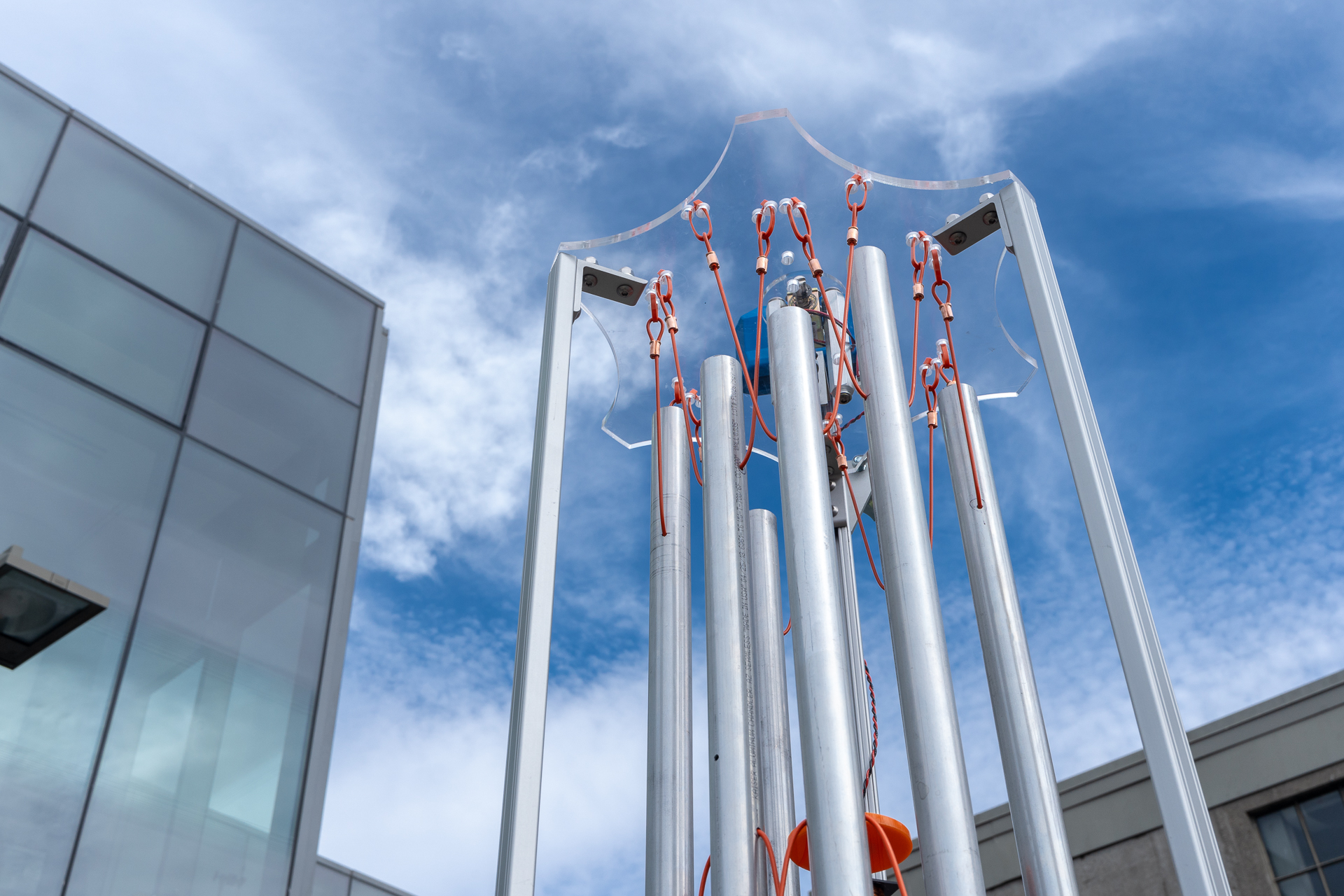 How to listen to your air
Chimes: Particulate Matter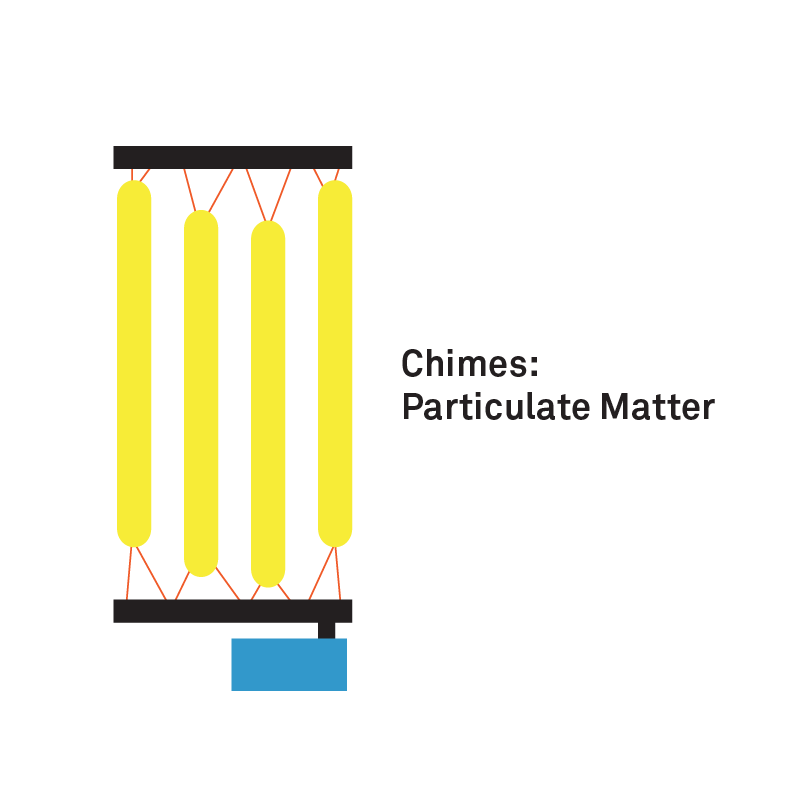 The chimes will ring whenever they detect particulate matter (PM2.5) – small particles associated with negative health impacts, especially for children and the elderly. A chime or two every few minutes is perfectly normal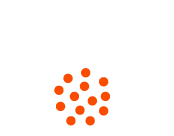 Fast chimes, every second or more indicate a larger amount of particulate matter. If you hear chimes often, it might be time to get involved. The State is currently in the process of drafting new monitoring standards in Oakland. Learn more here.
Wood block: Carbon Dioxide(C02)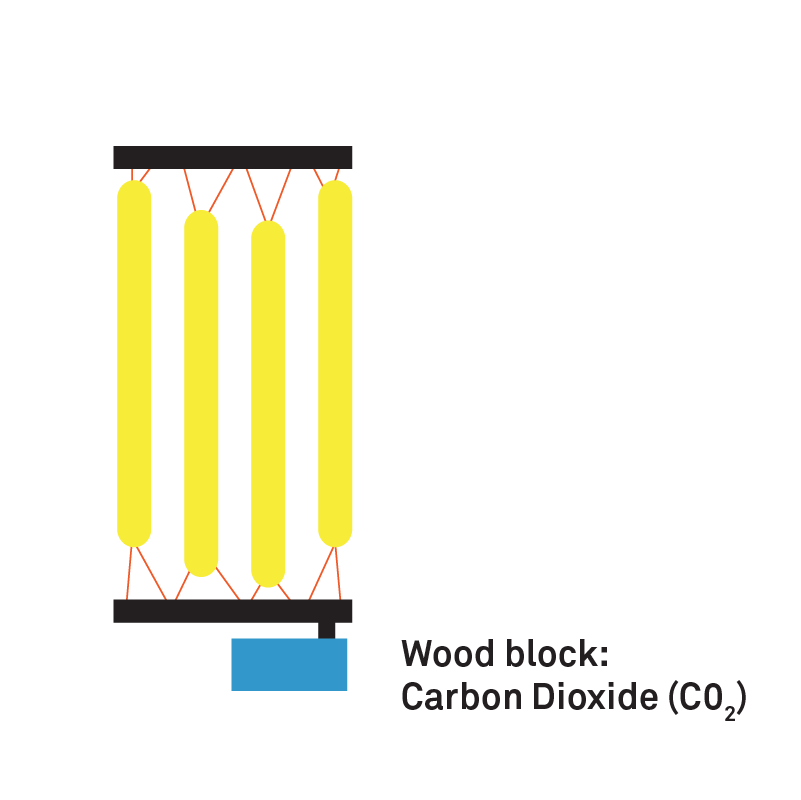 In the afternoon, listen for a repeating series of clicks. The clicks respond to the global average of CO2 in the earth's atmosphere. CO2 has a seasonal cycle, and a long-term trend. As CO2 accumulates, it traps heat on the earth.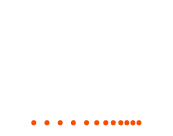 a rhythm that starts slow and speeds up means there is more carbon dioxide in the air today than yesterday a rhythm that starts fast and slows down means there is less
Here's a map of our deployed and pending bells. We locate bells in places that have dynamic air, public access, and secure locations. Click on a marker to learn more about each site, as well as link to data gathered by the bell.
Each bell contains a Planteuer 2500 particulate matter sensor and a Particle microcontroller that connects wirelessly to data streams provided by NOAA. The chimes are triggered mechanically by a magnetic striker. As PM activity increases, the magnetic striker is energized. Twice a day Global C02 data is received from NOAA and the Scripps Institute of Oceanography